The Key to Being Understood
Buffer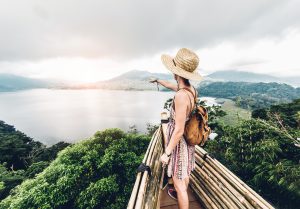 At an early age, I became obsessed with the need to be understood. Not unusual for a self-focused kid, and some would say it is often the driving force of a middle child (my mom always called me the Ham in the Sandwich … with good reason!). I am sure that this obsession with being heard and understood eventually allowed me to be a performer and a public speaker and to feel very much at ease in front of others (Are you kidding? They couldn't keep me OFF of the stage!). It also led me to explore communication in general. This blog will often focus on what makes us better communicators. And this short post is focused on just that.
In general, the key to effective communication is clearly knowing your intention and how that intention aligns with your listener, your content, and your delivery method. So let's take the first part of this formula today: Intention.
I have talked about intention a great deal on this blog. I first learned about intention as a powerful force through studying yoga. Much research has been done on intention and it has led us to conclude that it is real and influential. But what is it and what does it do? Research at Princeton on intention suggests that "All the evidence points toward intention acting as initiating an excitation in the 'core' of the individual that simultaneously affects consciousness via the unconscious mind." This happens in the core/mind of the audience as well as the speaker! "If Jahn & Dunne are right there are a much greater intimacy and intercourse between ourselves and our surroundings than we currently appreciate or would be able to predict based upon conventional scientific theory."
Spending time every day to be clear about your intention in your communication is powerful. Here's a process that can get you started:
Create a life purpose statement and a work purpose statement. A purpose statement is a brief description of what you do and why you do it.
Keep these statements in your notebook, date book, laptop, and on your desk- places where you will be able to read them throughout the day as you prepare talks, sales pitches, or discussions.
Spend two or three minutes every morning consciously reviewing them and how they may apply to the day ahead.
At the end of the day, spend a couple minutes reviewing them again, and see if you stayed on track.
If not, make notes on what happened and how you might do things differently the next time.
If you found that you were on track, plan to get more detailed with your intentions the next day.
Creating a statement of intention for each project or product you represent, and for any important conversations you plan to have will ensure that you are more and more aware of what you are saying and how you are saying it. That, in turn, will reflect in your voice and increase your vocal impact, which will increase your chances of being understood, and of being very clear about who you are and what you want to accomplish. Good stuff!!
What do you know about intention that you can share with us?
ID 134276966 © Davide Angelini | Dreamstime.com