How to Start an Important Conversation: An Exercise in Intention
Buffer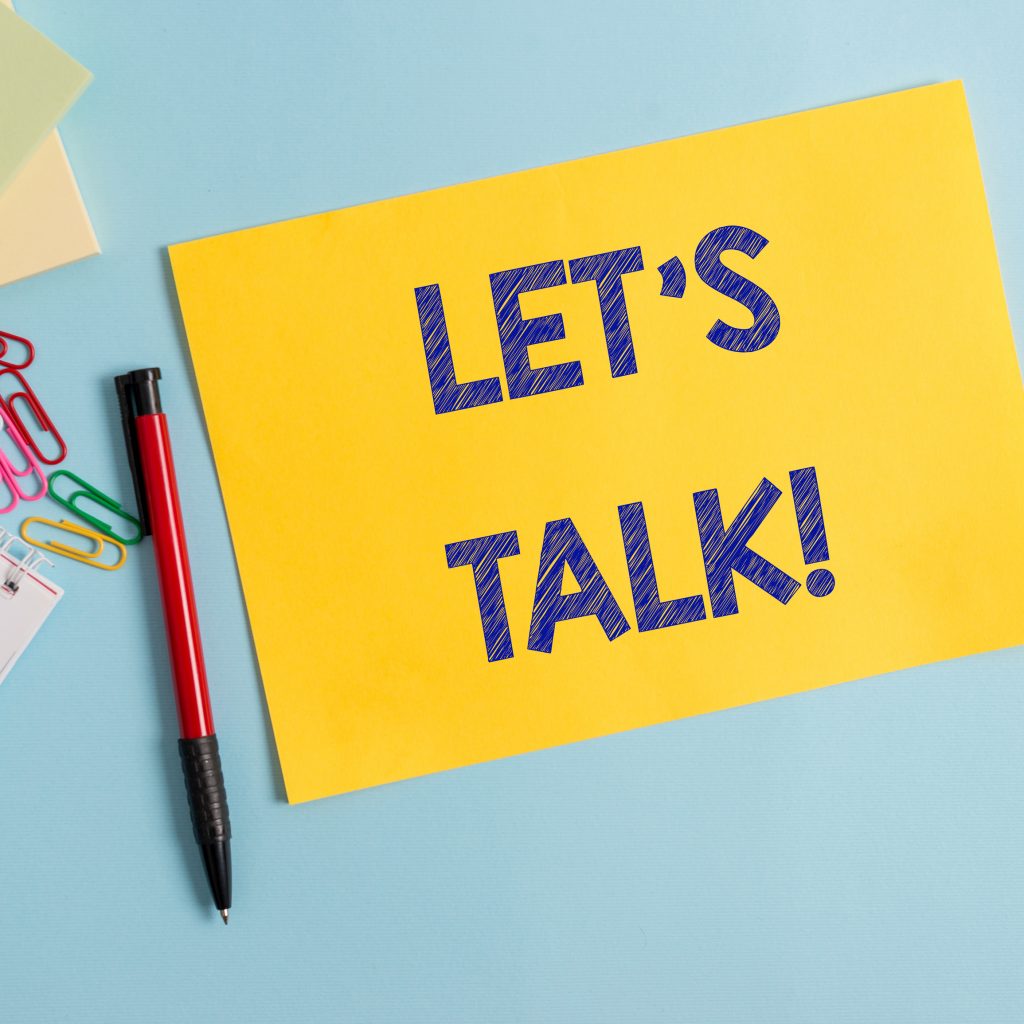 Sometimes, it can be confusing to discover how you really feel about a relationship, and, therefore, how to talk to that person. This applies to all relationships: lovers, co-workers, and clients.
However, if you are willing to get honest with yourself, conversational intent can be very revealing. In his terrific book on co-operative communication, The Seven Challenges Workbook, Dennis Rivers lists more than two dozen possible fulfilling conversational intentions or reasons to have a conversation.
Some of the reasons to have a conversation are:
Tell you about my experiences/feelings…that involve no implied requests or complaints toward you OR…so that you will understand the request, offer, complaint, etc.
I want to make / express my affection for you (or appreciation of you concerning…)
Confirm my understanding of the experience or position you just shared (this usually continues with. "I hear that you…", "Sounds like you…", "So you're feeling kinda…," or "Let me see if I understand you…")
Negotiate or bargain with you about…
Work with you to reach a decision about…
He also lists 12 unfulfilling conversational intentions. Some of these are:
To blame (focuses on the past instead of present and future)
To control or coerce (force, influence someone against their will and consent)
To manipulate (to influence someone without his or her knowledge and consent) Stonewalling:
To deny the existence of a problem in the face of strong evidence and sincere appeals from others
To hide what is important to me from you (if you are an important person in my life)
Often a conversation is not productive because the intention you imagine is different from your real intention. For example, you might imagine that your intention is to express your admiration, when in fact, your intention is to control or coerce. You may not be intentionally dishonest, but you will still give that perception to your conversation partner. It will be revealed in your body language and, most assuredly, in your voice. Research has shown that babies as young as six months of age can hear intention in an adult's voice. And when the words and the pictures don't match, your personal integrity is in question.
How to use conversational intent:
Before you have a conversation, think through exactly what your purpose for the conversation is. Get VERY honest with yourself, even if you don't want to tell the other person your intention. You may be surprised to discover that your intention is actually different than you thought it was.
Once you know what your real intention is, you will be more clear about what you need to say and how to say it. At that point, you can let the other person in on your intention and you can also ask them to reveal their intention. This way you will have a better idea of where the conversation might go and can also make sure that both of you get a chance to discuss what is important to you.
Related reading:
Connect with us on LinkedIn
Connect with the author on LinkedIn
ID 152502652 © Artur Szczybylo | Dreamstime.com