Talking about race
Buffer
I was born into white privilege. Not wealth, but privilege, nonetheless. I know that. My first ancestor on this North American soil arrived in Boston in 1658. That was on my dad's side. On my mother's side, they arrived around the same time but further south in the mid-Atlantic region. Over the last, almost 370 years since they arrived, among my ancestors were landowners and indentured servants, slave owners and abolitionists. They fought in all the wars including King Phillip's war against Native Americans and on both sides of the Civil War. Just recently, I identified 12 plantations on which my ancestors lived and owned slaves while also remembering that my great grandfather, who came from New York, was a founding member of the NAACP, and that in the 1960s one of my dad's cousins was a civil rights activist on whose lawn the KKK burned a cross. It's complicated. I am not a slave owner, but my ancestors were and though I share in the belief that all people were created equal, I know that so many years later we are still not treated equally even though we learned by the mapping of the human genome 20 years ago that we are all 99.9% the same. The same race. The human race.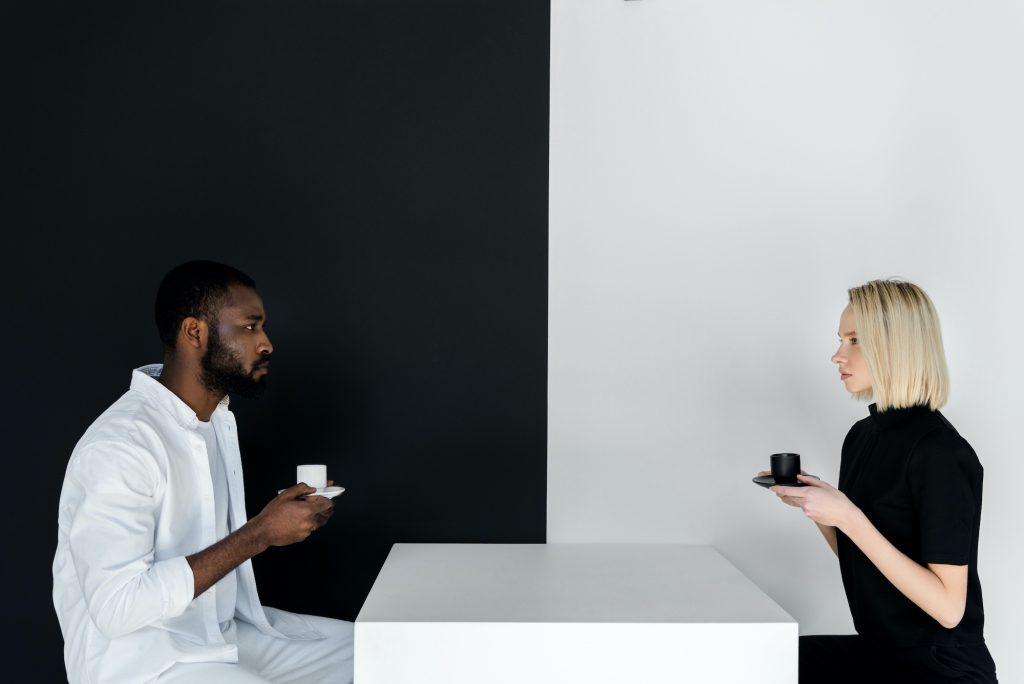 I have more questions than answers
Coming at a time when the country was already divided, the protests over George Floyd's death and those of other blacks caused me to realize that I have more questions than answers. I want to help but it's hard to know where to start. Recently, I was speaking with a black colleague about this and we agreed that this is a feeling many people share. We also agreed that the best place to start is by asking those questions and seeing where they take us.
I am a fan of inquiry. Although it is my job to have answers for clients based on my expertise, I am a lifelong learner because I am curious about so many things. And when I discovered the Question Formulation Technique developed by The Right Questions Institute, I fell in love with it. The technique was designed to teach children to learn to ask questions, but it is beautiful in its simplicity and deep in its ability to get to the core of our inquiry and find a path to the answers. I teach it to my clients as a way to increase engagement or to find out more about an audience. But lately, I've seen that it's the perfect tool to help us sort through our questions about race and begin to construct an action plan, and perhaps a more vibrant and peaceful world. To this end, my colleagues and I are using the QFT to lead conversations with business and community groups seeking to transform hearts and minds. Our intention is to stand in the awkwardness together with our clients and anyone else willing to search for answers by asking better questions– questions that just might illuminate solutions. If you are interested in speaking with us about this, please reach out to me on our contact form.
Learn more
To learn more about the QFT, please visit RightQuestions.org. And for more on having difficult but meaningful conversations, please see this post on our blog, 3 Essential Ingredients of a Meaningful Conversation.
Connect with us on LinkedIn
Connect with the author on LinkedIn
ID 127678979 © Lightfieldstudiosprod | Dreamstime.com