3 Steps and A Million Reasons to Share Stories
Buffer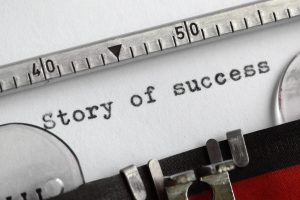 But how do you find a story that inspires?
Last week, StoryCorps was awarded the $1M TED prize. The prize didn't go to a technologist or an architect or a scientist. It went to a company that exists simply to instruct and encourage people to tell and record their stories. They do this to show that we are all connected. In another big nod to storytelling, SAG-AFTRA joined President Obama's 1M hour mentoring challenge, pledging to teach storytelling to people all over the nation. Why? Because stories connect us in ways that data never can.
Stories are conduits between people. You tell me your story and it reminds me of my own. But we also know, that doesn't mean your story will motivate, challenge or inspire me. In order for your story to do that, you have to know WHAT motivates, challenges and inspires me. It's not just any story that does the trick.
How do you find the right story to tell at the right time? You have to be a good story listener.
Here's how to cultivate that skill:
Listen to your audience/employees/fans and discover what stories they tell. Capture their stories. Pick them apart, and use those or similar stories when you want to connect with that audience.
Spend time getting clear on your intention for the stories you tell. What do you hope to accomplish? What do you want others to do as a result of hearing your stories? Make sure that your intention is in alignment with your audience.
Practice. Need I say more?
For more on this topic, please read The Storyteller's Voice is Everyone's Business.
Photo 28918268 © Flynt – Dreamstime.com