The Rise of the Storyteller, and How to Be One
Buffer
Today, I was traveling on business and picked up The Wall Street Journal. On the cover were all the reminders of terror and fear. I almost put it down because who needs to be reminded that the world is a dangerous place when they are 1000 miles from home? However, as I thumbed through the paper, I saw an article about an app for smartphones from an organization called "StoryCorps". I've known about this organization for a while, and have loved watching the very short stories that the organization has recorded and published … awe-inspiring, touching, funny, or average, they are all captivating. Now, StoryCorps has added a new feature ­– you can record your own story. Not only that, but if you want to, you can add it to the Library of Congress where they are creating "an archive of the wisdom of humanity." And what is that wisdom? It's what your grandma taught you, or a lesson you learned the other day, or the healing of someone you admire. Most of them are interviews, but nothing earth-shattering. Just stories about people. And always fascinating nonetheless.
Stories bring us closer. Your story reminds me of my own and also reminds me that we are human together, no matter our differences. Anthropologists say that when society has lost its way, the storytellers appear. If you want to participate in this archive, or if you just want to record a story that your papa tells this Thanksgiving and/or participate in the Great Thanksgiving Listen (a special StoryCorps initiative designed to record the stories of an entire generation in one weekend!), download the app and follow the directions.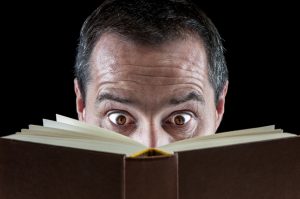 Here are three tips for telling a great story:
Make sure there is a beginning a middle and an end.
Make sure there is an obstacle that has to be overcome or something that needs to be resolved and resolve it.
Let the emotions come out. Let them be expressed through your voices and your words. Emotions draw people in and touch their hearts. And that's what story is all about.
"I hope you will go out and let stories, that is life, happen to you, and that you will work with these stories… water them with your blood and tears and your laughter till they bloom, till you yourself burst into bloom."
― Clarissa Pinkola Estés, Women Who Run With the Wolves: Myths and Stories of the Wild Woman Archetype
For more on this topic, please see my posts:
Connect with us on LinkedIn
Connect with the author on LinkedIn
Photo 51579183 © Wandruschka – Dreamstime.com